Previous Issue | Next Issue
Blah


Intro | News & Notes | The Lowdown | Releases | Reviews | Features | Ads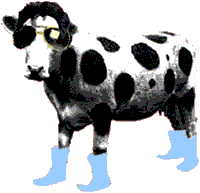 The
Weekly
Lowdown
---
Wanna tell me what's going on with your life? Well, you can, if you want your band and/or musical endeavors written about here. There are three easy ways to get in contact with me:
Pat Dull / 3935 Farm Brook Lane / Columbus OH 43204-5003 / (614) 272-9008 / [email protected]

---



Tuesday, March 31, 1998

MORE BLATANT SELF-PROMOTION DEPARTMENT
Now that all the kids are back from Spring Break, it's time for the local music scene to start hopping again. Check out this Thursday's Columbus Dispatch in the Weekender/Entertainment pullout section for an interview with yours truly about some shows that might be interesting this weekend. I spoke with the Dispatch's ace reporter Aaron Beck for about 1/2 an hour last Friday, and gave him several photos to choose from. It will be interesting to see what sees the light of print come Thursday ...

ALL QUIET ON THE MIDWESTERN FRONT DEPARTMENT
Word on the street is that Midway is tearing it up on the regional touring circuit. When they return, they'll probably be tighter than ever! Catch them Saturday, April 25, 1998, with the Trash Brats at Bernie's Bagels.

UPCOMING SHOWS DEPARTMENT
The Ohio Union will be hosting the extremely name-dated Mr. T Experience on Wednesday, April 29, 1998. Also on the bill are Columbus' own local popsters Babooshka, as well as the I-don't-know-where-from Teen Idols.

Welp, not much other news now ... It was a slow week! See ya next week!

- pat dull


GOADED BY VICES
There was a little secret party and show at Bernie's Distillery late Saturday afternoon featuring Guided by Voices with their new line-up. Who's in the band now? The old familiar faces of Greg Demos (bass - 3 Dream Bag), Doug Gillard (guitar - Gem, Cobra Verde) and of course Bob Pollard (vocals). Finally, the familiar face of Jim Macpherson (drums - Breeders, the Amps, Real Lulu) is the latest to join the GbV fold. We talked to Jim a bit after the show. He said the band came together perty quickly. They're still trying to talk Bob into playing a bit of guitar live, but that means putting down his beer.

- Joel
---



Tuesday, March 24, 1998

BLATANT SELF-PROMOTION DEPARTMENT
On Friday, April 3, and Saturday, April 4, 1998, local label Break-Up! Records will be hosting a Label Showcase at The Distillery (a.k.a. Bernie's Bagels), featuring many of the bands that have recorded singles for the label -- past, present, and future! Emceed by yours truly (Pat Dull & his Media Whores), both nights of the weekend extravaganza will feature numerous acts hailing from all over the country. Friday's lineup will demonstrate the POWER side of Power Pop, kicking things off with Columbus' own Pop Quiz, to be followed in rapid succession by Cleveland's Revelers and NYC's adrenaline-fueled Heartdrops. Saturday's schedule underscores the POP side of Power Pop, with highlights sure to come from Mineapolis-native Dylan Hicks, Chicago's Big Hello, and local heros Watershed. Most acts have singles out on Break-Up! already, and several bands will be utilizing the weekend showcase to spotlight their latest hot-off-the-presses CD releases (Dylan Hicks' Poughkeepsie on No Alternative Records, Big Hello's Apple Album on Parasol, as well as The Revelers' debut for SpinArt). Each band should have their CDs (as well as Break-Up! singles) available for sale at the shows. Both nights start at 9:00 pm.

PLATTER CHATTER DEPARTMENT
Richard Mcbrien, from Paranoid Lovesick, tells us that his band is about to mix their next album and that, to quote Wesley Willis, it whips a mule's ass with a belt. No release date yet, but you can e-mail them at [email protected] for more details.

In other local record news, ska-happy locals Triggahappy are currently recording, with a CD release not too far in the future ...

RECORD RELEASE DEPARTMENT
Gaunt makes their major-label debut on Warner Brothers Records with the release of Bricks and Blackouts today (Tuesday, March 24, 1998). Check it out before MTV turns them into cocaine-sniffing Triumphs!

FANZINE SCENE DEPARTMENT
Eric Davidson and Heather Lazor have been putting out one of the best fanzines in the land with their War and Peace epic-sized tome Stranded. The latest issue of Maximum Rock and Roll (California's arbiter of punk hipness) has seen fit to dub Stranded #2 Fanzine of the Month. You may be able to ferret out a copy at Used Kids Records, or write Stranded directly at: 91 East Patterson Ave, Columbus, Ohio, 43202. The fanzine is free, but it would be nice if you enclosed a dollar for postage, y'know?

Welp, that's about it for now. See ya next week!

- pat dull
---



Tuesday, March 17, 1998

A FEW TIDBITS DEPARTMENT
Local big fish/little pond winners Watershed have released a new single from their CD Star Vehicle. Featuring a remixed "Star Vehicle" (b/w Black "Concert T-Shirt"), the single is being sent to several radio stations across the country. Do your part and call em up and demand airplay!! (CD 101: 221-1011, The Blitz: 821-9970, WCBE: 821-9223, Q-FM-96: 821-9696) They will be touring extensively to promote it, including a stop at the Break-Up! Records Showcase held at The Distillery (a.k.a. Bernie's Bagels) on April 3rd and 4th, 1998. (Watershed will be playing Saturday April 4, 1998) For more info, call 614-341-7400.

Speaking of radio, Ohio State University's own KBUX (The Underground), located at 91.1 on your FM dial, just announced our own New Bomb Turks as the number one add for this weeks play-list. The station added "Snap Decision" from the Turks' upcoming LP At Ropes End, but the version here is found on their on Sympathy For The Recording Industry seven-incher. A feisty little number, the single has an unreleased b-side tune on the flip, for the collector geek in us all! Come on, KBUX, add more local bands!!!

COMPUTER HYSTERIA DEPARTMENT
Paul Nini, of numerous Columbus bands, has announced new web sites for a couple of his projects, Log and Lower. Check them out at:
http://er4www.eng.ohio-state.edu/~hartw/lower.html
http://er4www.eng.ohio-state.edu/~hartw/log.html

Along the same lines, Watershed can now be e-zapped at

[email protected]

.

PLATTER CHATTER DEPARTMENT
A brand new CD release from Columbus area band Gingley JoH (on local label xXy Records) has just been released. I haven't heard it yet, but it's called banter, and should be available in local stores soon.

Local moguls Shinola are having a CD release sh-bang on March 21st at Ruby Tuesday's. Opening up is kind of a Son Volt-ish band from Cleveland, called Rosavelt, and then local dream pop newcomers Just Orange are closing with a set at 1:00. Should be a good time for all.

RELATIVELY NEW BAND IN TOWN DEPARTMENT
The Emperors of Bad Luck, after individually doing time in a number of other local bands, have found each other at last. The Emperors are a four piece rock band that have a wide variety of influences, being told that they sound similar to such diverse bands as the Foo Fighters and The Afghan Whigs. The current band members are: Steve Patrick on bass (formerly of King of Iowa, Ronald Koal's band and Psycotic Reacshuns), Grant Guilkey on guitar (formerly with Desperately Seeking Fushion), Aaron Pauley on lead vocals and guitar (formerly with The Final Prayer, Ronald Koal's band, The Gingerbread Men and Ouchcube), and Chris Wood (a.k.a. Woody) on drums (formerly with The Gingerbread Men and Kingsize). This lineup has been together for over 7 months, and has just finished the principal recordings for a demo tape/CD at Oath Studios in downtown Columbus. Andy Harrison (guitarist for Howlin' Maggie) has been sitting in as producer. They have nine songs recorded, and have also had very good luck scoring some big shows lately (e.g. warming up for national act Big Wreck at The Newport). They also will be playing at The Newport opening for the great Dash Rip Rock on April 11, 1998. Should be a great show!!

That's all for now. See ya next week!

- pat dull
---



Tuesday, March 10, 1998

A FEW TIDBITS DEPARTMENT
Local punkish wags the New Bomb Turks are headed over the Atlantic this week for a four-week tour of the European continent. Kicking it off with a recording session at the VPRO Radio station (their third such session, one of which resulted in a 12-inch e.p. release on Anyway Records), the band hopes to play a few shows with fellow Columbusites the Cheater Slicks, who are also kicking it across the pond. Some shows are already set with The No-Talents from France.

NEW KIDS IN TOWN DEPARTMENT
Relatively new on the scene are popsters The Cusacks. They've been playing more and more recently, and although I have yet to see them, they've got their own web site! Check out http://members.tripod.com/~thecusacks/ for the gory details. Rumor is they might be playing March 21st with Them Wranch (and others) at Bernie's Bagels (aka The Distillery), and definitely at the Northberg on March 27th.

PLATTER CHATTER DEPARTMENT
Also relatively new on the scene are Midway. I'm told by a friend of theirs (thanks Nancy!) that they're one of the finest pop-punk bands to emerge from the local scene in a very long time, 'specially since the oft-reported death of Dogrocket. Allegedly, two of the band members are OSU students, and the guitarist is Brian Smith, formerly of A Planet for Texas and Goatfudge. They recently held a record release party at The Distillery for a 7-inch 4-song disc (called Broke) on their own Community Projects label. I picked up a copy of the e.p. at Used Kids Records, and its pretty hot. Occasionally, the wax veers towards hard-core terrain (especially in the manic drumming), but the trio always keeps its eye on the melody. The pace on the disc alternates between fast and very fast, but the band is exceptionally together and tight throughout. Should be a blast to check out live ...

RUMOR MILL HYSTERIA DEPARTMENT
Warner Brothers recording artistes Gaunt are set to release their Bricks and Blackouts CD (with accompanying thick 12-inch version being available for vinyl geeks) on March 24, 1998. The question is: will Used Kids, Singing Dog, and Magnolia Thunderpussy hold REM-esque Midnight Madness sales the night before? Stay tuned!

That's all for now. See ya next week!

- pat dull
---



Tuesday, March 3, 1998

A FEW TIDBITS department: The latest New Bomb Turks platter, titled At Rope's End, is set to be released later this month. Word on the street is that this country's fabulous arbiter of youthful taste, Rolling Stone, will be reviewing the LP in an upcoming issue! Here's hoping Chuck Eddy, current wild man reviewer, gets the job!

BREAK-UP department: Dogrocket may have bit the dust for now, but the legend lives on with the power trio known as Junior Citizen. Former dogs Ike Midnight and Johnny Rare have reformed (with Johnny's roommate, Aaron, as the new drummer), and are scheduled to play their debut gig at Little Brothers this Wednesday, March 4, 1998. Also on the bill are Swivelarm Battlegrip and Silo the Huskie (who, coincidentally, have been practicing with former dog J.D. Dallas)

LIVE WARBLING department: This doesn't have much to do with local music, but I'll try my best to make a tenuous connection. I caught the Mr. T Experience at an early (7:00 pm??) show at the Euclid Tavern in Cleveland last weekend, and it was great! I got to meet the band briefly after the show, and they were very nice, and even mentioned that they are coming to Columbus in a few weeks, opening for some band at "that big place" (I assume they meant The Newport). NOTE: To further the tenuous local connection, little did I know that local heros Gaunt were rocking later that same night at the Grog Shop just across town! Instead, oblivious, I went to my girlfriend's mother's house and watched Kolchak, The Night Stalker on the Sci-Fi Channel.

In more Euclid Tavern news, later this month (March 21, 1998, to be exact) privileged rockers The Upper Crust will be performing what is sure to be a set "rich" with rock. The Crust kick it in an 18th century AC/DC kinda way, and must be seen to be believed; half of Columbus is going to be there, if my social barometer is accurate. A word to the wise: if you don't go, you will regret it for the rest of your life.

That's all for now. See ya next week!

- pat dull
---



Tuesday, February 24, 1998

A FEW TIDBITS department: Wanna feel special? Win awards? Acquire fame? Breakthrough?
Virtual Gold Records ( http://www.kathoderay.org/virtualaward/) could be fun ...

The Columbus Rock and Roll Hall of Fame (http://home.columbus.rr.com/colrock/) is now on the web!

To quote Rock and Roll Dave (

[email protected]

), "... We call ourselves "Breakthrough Connections" and give bands a free web page with sound in Real Player, a bio, photos, and a link back to their homepage, if they have one. We have some other resources for musicians also ... We started out with some Columbus bands, but are not limited to that area. I'm a fan of original music and would do anything to help promote artists ... http://www.brkthrough.com/" Sounds pretty cool ...
BREAK-UP department: Well, it look like it's official; as reported in last week's Scuttlebutt department, Mark (drums) quit Monster Truck 005, but doesn't seem to have absolutely ruled out rejoining. Meanwhile, Dogrocket fans seem to have a deeper desire to keep the band together than most of the members themselves...Ike Midnight and Johnny Rare have already reformed (with a new drummer) as the power trio Junior Citizen, while J.D. Dallas has been living out his solo fantasies playing pickup with members of Silo the Huskie. (As regular readers may know, both JD and drummer Matt "the cat" Goodwin are also in Pat Dull & his Media Whores...)

MUSICAL CHAIRS department: Okay, here's the final skinny on the band I've been speculating on for the past several weeks. Craig (Codename: Stingray, TJSA, Vibralux, Pica Huss), Tony (Bernie's, Stunt Baby, Pet UFO, Stan's Old Man), Julie (The Spectre) and rockabilly Matt (some weak connection to the Evolution Control Committee somewhere) are practicing together. Here's guessing it's some kind of swing/surf/rockabilly thing.

RECORD RELEASE department: A brand-spankin' new Jenny Mae single has appeared in local record bins, a harbinger of the forthcoming knockout CD release Don't Wait Up For Me. Released on American Pop Project (by Mel, the guy who puts out those swell Shreds singles compilations), the 7" features a straight take on "Dairy Boy" from the CD, a megamix of "Drapes," and the otherwise unreleased "I'd Do The Same For You." The whole sh-bang is packaged in an excellent mock Electric Light Orchestra Out Of The Blue-era sleeve. For those in doubt as to whether to shell out the green for the full-length CD, give this taster a try, and you'll be giving 'em your name for an advance order of the CD!

That's all for now. See ya next week!

- pat dull
---
Tuesday, February 17, 1998
Sorry this is a little late. Owe it to lingering President's Day delays.
A FEW TIDBITS department: The basement of Donatos (aka Downstairs), and has been doing shows for a year or more. They just recently changed the name back to what it was known as roughly 5+ years ago -- the North Berg. I spoke with Russ (who had a stint at Bernie's booking shows -- including co-promoting the Beck double header a few years back), and he said that it wasn't doing so well as "Downstairs," but as soon as the name changed to "Northberg," business improved dramatically. Go figure...
The ubiquitous Willie Phoenix, together with his merry band of subversives known as the Voodooz, have created a cyber-universe all their own at:
http://members.aol.com/williephnx/voodooz
Come join the party, including pictures, bios, performance schedules, sound bites, a discography, and -- of course! -- another craven attempt to get between you and your hard-earned buck with their latest CD, Medicine Man.
MUSICAL CHAIRS department: Super group update: word on the street is that bassist Jeff Plavcan (Mary Adam 12, Girly Machine) and drummer Geoff Ortlip (Econothugs, Mudflap Girls) have been practicing with guitarist Bob Petric (Thomas Jefferson Slave Apartments, Girly Machine). Could be the start of something pretty cool ...
SCUTTLEBUTT department: Now, this hasn't been checked this out in any "dependable" way yet -- and some people may be a bit upset over it -- but word is Mark Deane may have quit Monster Truck 5. Of related interest, a week or so before this, it was heard that Mark was working with Craig Dunson (Thomas Jefferson Slave Apartments, Codename: Stingray) and Julie (ex. of the Spectre). More recently, however, it became known that Craig (on guitar) and Julie (on bass) were playing with Tony Painter (of burnt sienna records) on drums and "Rockabilly" Matt on vocals.
RECORD RELEASE department: I'm pleased to announce that the new Wolfgang Parker and the Jumpin' Terrors CD (Hep City Swing) is an excellent collection of jumpers, swingers, and torchers, all gathered together around the format of an old-timey radio show, complete with static, announcers, tasteful audience noise, commercials, and, natch, tunes out the wazoo. Wolfie and the boys (Tony Yates and Jamie Oberlin) have been playing on the Ohio-and-beyond circuit for several years now, and it's a real treat to see such a fine production available from local boys. You can get it at all the usual record stores around the Ohio State campus area. Grab it before it grabs you!
In addition, Tiara has a couple recording in the works: one will probably be a CD ep, and the other will probably be a vinyl LP (maybe)!? Also, Preston Furman has been recording at several studios -- to experiment and add a little variety to their CD, which is due out in about two months.
Lastly, for this week anyway, Columbus, Ohio, is again being treated to the auditory strangeness, funky sounds, and uppercase/lowercase weirdness of SliNgShoT JuPiteR. This Thursday, the 19th of February, SliNgShoT JuPiteR will be joining their friends Counting Casualties, Overflow and Superstar Rookie at the High Five for an evening of craziness. The High Five is located at 1227 N. High St, just north of Fifth Avenue. The show starts at 10:00 pm. (In further news, SliNgShoT JuPiteR is being showcased on the Society Cyber Distribution compilation CD, sponsored by Budweiser, Phat Dad Recording Studio, College Music Magazine, and 99.7 The BLITZ. The disc is scheduled for release in early March. Counting Casualties, who are also appearing on the 19th at the High Five, are also featured on the CD).
That's all for now. See ya next week!
- pat dull
---



Tuesday, February 10, 1998

A few weeks back it was hinted that the Cheater Slicks European tour (in support of their Forgive Thee double CD on In The Red Records) might be on the skids due to sketchy financial backing. Fortunately, all those behind-closed-door dealings ironed themselves out, and the tour is back on schedule. Here's the itinerary:
| | |
| --- | --- |
| March | Where |
| 4 | Groningen, Netherlands - Basement of Vera |
| 5 | Rotterdam, Netherlands - De Vlerk |
| 6 | Roermond, Netherlands - Azijnfabriek (w/ Bevis Frond) |
| 7 | Utrecht, Netherlands - De Kikker |
| 8 | Amsterdam, Netherlands - VPRO Radio live session |
| 8 | Amsterdam, Netherlands - Paradiso |
| 9 | off |
| 10 | Bremen, Germany - Romer |
| 11 | Hamburg, Germany - Molotow |
| 12 | Kopenhagen, Denmark - Loppen |
| 13 | Berlin, Germany - Schleusenkrug |
| 14 | Munster, Germany - Gleiss 22 |
| 15 | Dresden, Germany - Star Club |
| 16 | off |
| 17 | Milano, Italy - Tunnell |
| 18 | Bologna, Italy - Covo |
| 19 | Florence, Italy - Flog |
| 20 | Baden, CH - Kuba |
| 21 | Bern, CH - Reithalle |
| 22 | Nancy, France - Le Caveau des Dom |
| 23 | off |
| 24 | Bordeaux, France - Le Jimmy |
| 25 | Poitiers, France - Le Confort Moderne |
| 26 | Paris, France - Bar Chez Jimmy |
| 27 | Eindhoven, Netherlands - De Effenaar |
| 28 | Kontich, B - Lintfabriek |
| 29 | Groningen, Netherlands - Vera |
RECORD RELEASE department: Fenster will be featured on an Ohio Ska compilation produced by Fevered Pitch Records due out in sometime early 1998. Send you e-mail requests to [email protected] to reserve your copy. Also, Rodney Riffle will be releasing his own CD sometime in the near future. In his own words: "I got this new album coming out by the end of summer called Hypomania. It's both acoustic and electric -- and was recorded and produced by me ... Not much else to say about it right now -- you have to wait to hear it. I'm really happy with it ..." In further Cheater Slicks news (see above), Crypt Records is planning for a March release of a CS compilation album entitled "Skidmarks." Look for it!
Lastly, for this week anyway, Pat Dull & his Media Whores are going into John Chinn's Workbook Studios to record their debut single. The band, featuring Pat Dull (me, formerly of Pop Rocks!), Arturo DeLeon (of Martyr Colony and Lordburger), JD Dallas, and Matt "the Cat" Goodwin (both formerly of Dogrocket), are toying with the idea of calling the vinyl platter "All Torn Up." Look for the 4-song e.p. out on Break-Up! Records sometime in early May! That's all for now. See ya next week!
- pat dull
---
Tuesday, February 3, 1998
A few weeks ago it was mentioned in this column that BURN BARREL (which features former Beetkeeper J.P. Olson and the Haynes Boys' Tim Easton, Phillip Park, Yovan Karcic, and The Kid) were hard at work recording stuff for a potential future release. Well, I got ahold of a rough mix (thanks Tim!) of the tape, and I'm happy to say that the results are excellent. Pulling from J.P.'s extensive back catalog of songs, the band puts a new spin on the older tunes (particularly "Scratch" and "Little Cowboy," which the Haynes Boys previously recorded as a b-side for a single) and an old spin on the newer tunes (see "Mrs. Tubb"). The tape I received has 8 songs on it, plenty for almost any use, be it CD, single, compilation, or soundtrack! Stay tuned!
NEW BANDS IN TOWN department: CUTTER, an outfit of local boys, have seen fit to organize into a musical gang of scofflaws. No idea who is in the band as of yet, but word on the street is they're pretty rough 'n' tumble. In other news, musical Power Pop importee POP QUIZ put on an excellent show at Bernie's this past weekend opening for The Heartdrops record release party at The Distillery. Having recently moved to Columbus from Lima, Ohio, Paul, Scott, and Bart have recorded about 20 songs, some of which will hopefully see the light of day on one of the numerous local record labels in town.
MUSICAL CHAIRS department: It appears that another line up change has occurred for TRIGGAHAPPY. The band has a new bass player (Gabe from Snotlocker), a new drummer (Carlos, NOT of Burlap Sun), and some new horns, too! Looks like there will be some sort of musical release fairly soon... Stay tuned for more info.
RECORD RELEASE department: EKOOSTIK HOOKAH is having a CD release party at the Newport this weekend --two nights! (Fri & Sat)...
Lastly, for this week anyway, PAT DULL & his MEDIA WHORES (my very own band!) are recording in John Chinn's Workbook Recording Studio on February 15, 1998. The band includes J.D. Dallas and Matt The Cat (formerly of DOGROCKET) and Arturo DeLeon (of LORDBURGER and MARTYR COLONY). Expect a vanity release on Break-Up! Records (my very own label!) in a couple months. See ya next week!
- pat dull
---
Tuesday, January 27, 1998
Okay, first some information modification is in order. Last week I mentioned that the upcoming Scrawl, New Bomb Turks, Gaunt, and Jenny Mae albums were all scheduled to come out purt near March 24, 1998. While that may have been true at one time, schedules have seemed to flip around, and it appears that Scrawl's L.P. won't hit the stands until sometime in May, and the Turks release might be pushed back until April. It just goes to show that my prediction skills (if any) are waning ...
In other music-releasing news, Monster Truck 005 should have a new CD out any day now, and word on the street is that Bernie's Distillery had to turn people away from Wolfgang Parker's CD release party last Saturday. I haven't heard the CD yet, but if it's anything like their blistering cut on the Columbus homeless benefit compilation CD The Gift, it should be a scorcher!
Speaking of scorchers (or "torchers"?), I got an advance CD of Jenny Mae's upcoming song-siren release, lovingly entitled Don't Wait Up For Me. Although her last CD (even more lovingly entitled There's a Bar Around The Corner ... Asshole) was very, very good, this one is positively spellbinding. Perhaps it's the addition of the solid, permanent group of musicians backing Jenny Mae up on each cut, or mayhap it's the tight, concise songwriting that can be found throughout the disc; whatever the reason, it will definitely be in contention for my Favorite Local Release of the Year.
Looks like another decent place for local bands to play has closed it's (lower) doors permanently ... Barley's Underground is completely closed --nothing going on downstairs at all ... not even food and beer. Not like there was ever really more than about thirty people there at any given show, but, in my opinion, nothing else in town came closer to capturing the look and feel of The Cavern (of early Beatles fame) than The Underground. R.I.P.
Lastly, for this week anyway, it appears that The Cheater Slicks may have hit a snag in their European tour plans. The dates have all been booked, but neither the promoter nor the label can/want to put up the money to actually fly the band over the pond. Unfortunately, the band can't afford to splurge for the airfare, either. Until things get sorted out, the trip appears to be in limbo. Stay tuned for more info. See ya next week!
- pat dull
---
Tuesday, January 20, 1998
Music. The greatest of all man's inventions, next to Sony Playstation. At the very least, the sheer volume (in both decibels and quantity) of music pouring out of this town could choke a horse (or at least a chicken). In that regard, I thought it might be useful to attempt to distill that volume down to what I consider the best bits, add some naughty bits, and then dish it out to you, the dear reader. "But what do you know about the local music scene?" you might ask. "Who sez you can write so good?" others might blurt drunkenly. Well, to be honest, I may not have any of your fancy "credentials," and I don't necessarily write too "good," but I'll tell you one thing, fancypants: I've got more heart and soul in my little finger than you've got in your whole stupid head, so get off my back. Now let's get on with it, okay? But first, some disclaimers:
Like anyone, I get my info from a variety of sources. Friends, mostly, and who can blame me? My roommates are both active in the local (and beyond) music scene: one is in the New Bomb Turks and edits the too-infrequent Stranded zine, while th' other pumps out various sordid musical products (he was involved in the Datapanik label, helped put out last year's Pere Ubu double-CD tribute, and also runs several web-sites for local bands). Further, yours truly runs a small potatoes record label in town called Break-Up! Records, which puts me in contact with scores of local bands. In fact, I'll probably write about those bands in this column, not necessarily to sell their records (does anyone even buy records anymore?), but simply because those guys and gals tell me what's going on with their life! You can, too, if you want your band and/or musical endeavors written about here. There are three easy ways to get in contact with me:
Pat Dull
91 East Patterson Ave
Columbus, OH 43202

(614) 268-3608
Sheesh! Now let's get started!
The big news recently is that four local music outfits may possibly be putting out their new albums all in the same week! Allegedly, Scrawl [Now not expected until May. - Ed.], Gaunt, Jenny Mae Leffel, and the New Bomb Turks will all be releasing their respective full-length discs to the slavering masses on or about March 24, 1998. Scrawl's album (tentatively entitled Nature Film) will be on the Elektra label, Gaunt's (Bricks and Blackouts) will be their debut for Warner Brothers, Jenny Mae's (Don't Wait Up For Me) will appear on local label Anyway Records, and the Turks' release (At Rope's End) will be their second for Epitaph. Here's a song listing:
Scapegoat Soup
Snap Decision
Ally Smile
So Long Silver Lining
Veronica Lake
Defiled
Bolan's Crash
Raw Law
Minimum Wages of Sin
At Rope's End
(The Cure For) The Common Cold Shoulder
Aspirin Aspirations
Streamline Yr Skull
Also on the L.P. tip, the mighty titans that are Moody Jackson have recently completed work on their full length debut album. Tentatively entitled Last Again (I just made that up), the trio recorded the tracks in early November at Cleveland's 609 Studios (where both the New Bomb Turks and Monster Truck Five have recorded their latest efforts). Word on the street is that it's to be released on the Perineum (look it up) Records label, run by local yokel Eric Davidson. There's also a possibility that larger indie label Sympathy for the Recording Industry might pick the album up! The Moodies recorded 18 songs, and plan on using 14 for the L.P., and the remaining tracks for a single or two.
Lastly, for this week anyway, legendary (to me, at least) folky outfit The Beetkeepers were a highlight of Columbus' mid-80's music scene. After a relatively brief stint with the band, leader J.P. Olson defected to the Big Apple to pursue a journalism career. Recently, however, Olsen has been BIT (back in town) doing some recording with a new project called Burn Barrel. Featuring the Haynes Boys' Tim Easton, Phillip Park, Yovan Karcic, and The Kid, Burn Barrel just finished recording 8 songs for an as-yet undetermined use. Stay tuned for more info! See ya next week!
- pat dull