Previous Issue | Next Issue
I am the DJ


Intro | The Lowdown | Releases | Local Play | Reviews | Features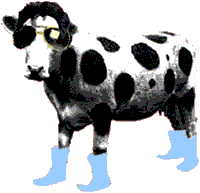 The
Weekly
Lowdown


Submit Lowdown info below or contact:
Chad Painter /

[email protected]

/ (614) 291-6545
50 West Oakland Ave., Apt. 12 / Columbus, Ohio 43201

---
Tuesday, June 27, 2000
COMFEST REMINDER
In case you have been living under a rock for the past few months, The Community Festival is this weekend, June 30-July 2. For a stage schedule, go to the ComFest web site at www.comfest.com.
GO, ROBOT, GO! CD RELEASE
Go, Robot, Go! is having a CD release party July 14 at Little Brother's. The name of the album is Super Vacation. Sean Woosley and The Returnables will also take the stage. For more information, check out the band's web site at www.gorobotgo.com.
SEASON'S END CD RELEASE
Prepare for the release of Trenches, the new album by Columbus modern rockers Season's End. This is their second, following the 1999 album Spring In Struggleville. For further information, go to the band's web site at http://www.seasonsend.net. The release party is July 8 at Little Brother's. Green Sky Grey are also on the bill.
SUSANS ALBUM COVER CONTEST
The Susans are finishing up the final stages of their second album Another Cloudy Day in Eden. The band has narrowed down the album cover art to two selections sent in by fans, and the band is asking fans to vote on which one they like best.
To vote, go to the band's web site at http://www.alpha2.com/the-susans/index.html, choose Option A or Option B, and e-mail your choice to [email protected]. The band will accept votes until 6 p.m. June 28.
QUARKSPACE ON TOUR
Columbus spacerockers Quarkspace are setting out for a tour of the Northeast United States. Here's their schedule:
June 30-July 1 - The Mandlebrot Sets festival. in East Hartford, Connecticut. Quarkspace are playing 8 p.m., July 1
July 5 - Red Square Tavern, Burlington Vermont
July 6 - Tammany Hall, Worcester Massachusetts. Architectural Metaphor and Juggernaut are also on the bill.
July 7 - The Morrill Theatre, Nesconset New York.. Canis Minor, Dark Aether Project and Sloterdijk are also on the bill.
July 8 - On-air performance on the Gagliaarchives Radio show on WBZC 88.9 in the Philadelphia/Delaware Valley Area.
SHOWS OF NOTE

June 27 - Richard Buckner/Jerry DeCicca @ Little Brother's
June 28 - Waxwings/The Vultures/Spike T Punch @ Bernie's
June 29 - Cracker @ Easton Town Center
June 29 - Teen Idols/The Rumblers/The Proms/The Bedrockers @ Bernie's
June 30 - Brian Setzer Orchestra @ Columbus Zoo Ampitheatre
July 1 - Snoop Doggy Dogg/Ice Cube/Eminem/Dr. Dre/Warren G. @ Schottenstein Center
July 1 - Moto/Kleenex Wonder Girl/84 Nash/Cusacks @ Bernie's
July 1 - Mojo Nixon and the Toad Liquors/Broken Gospel Circle Deluxe @ Little Brother's
July 3 - Royal Trux/Bob City/Black Love @ Bernie's
July 3 - End of the World Circus @ Little Brother's
That's all for now, see ya next week.
MORE THAN MUSIC FEST
This year's More Than Music Fest is June 30-July 2 at the Ohio Expo Center/Rhodes Building on the Ohio State Fairgrounds with an auxillary location at the old Firexit space. Yes, as it often has been in years past, it's the same weekend as Comfest this year.
To paraphrase a previous year's description of More Than Music, "It's about celebrating the wonderful diversity of this community. It's about realizing that this is not just about music; it's about our lives." Aside from music, the fest includes workshops, spoken word and a variety of alternative/activists groups, including Food Not Bombs, Critical Mass and the Kaleidoscope Youth Coalition (203 King Ave, Col OH 43201, 294-7886)
See http://www.morethanmusicfest.com/ for more details.
ZAPRUDER SAID
The Zapruder Red Web site has added new community oriented forums:
These forums are for artists that don't want to be pigeon-holed as "electronic," or any other genre for that matter.

Everyone has a different take on "electronic" music, and that's why it's such a beautiful form. When the lines between electronic and acoustic fade, when we are forced to look outside of our restrictive genres, that is when we create something new. This is a place to share our music ... not in the MP3.com sense, but to exchange ideas, collaborate, and learn.
Visit http://www.zapruderred.net/ to participate.
CRINGING UPDATES
Cringe is taking steps towards improving and expanding the site and its functionality. We finally caught up with some of the Contact Listing backlogs. A few new residents, including Bob City, Tiara and Diaphragm Records are in the works.
We're also in the process of getting our own dedicated, collocated server running FreeBSD, Apache, Perl 5, PHP and MySQL. That basically means I'll have a lot more control, power, efficiency and potential when it comes to developing all this new interactivity and personalization I've been drooling over for so long. (Um, it's also very similar to the server set-up I recommended and used for the Wexner Center site, so I've become fairly familiar with it.)
Oh, and we'll be taking another crack at a redesign over the summer too. So if ya have any ideas, input, critiques, problems, suggestions, whatever with the site, now's the time to let me know.
- Joel
---
Tuesday, June 20, 2000
EARWIG ON RIFFAGE
Former Cowtowners Earwig have been selected by Riffage.com as the featured "Pop" artist for part of June. Three songs from last year's Perfect Past Tense are posted are Riffage's web site, as well as the Earwig site.
Earwig is also re-releasing Perfect Past Tense nationally with some new artwork. The album can be ordered at the Lizard Family Music Web site.
COMFEST NEEDS VOLUNTEERS
The Community Festival is looking for voluntees to collect band merchandise the week before the festival. The people at ComFest also need people to help with print media, security, and clean-up after the festival. Contact:
A few friendly reminders from the folks at ComFest: No glass is permitted, help support ComFest by buying their beer, and please leave the pets at home. This year's ComFest is June 30 to July 2 at Goodale Park.
HELP WANTED
Ryan Horns, a Columbus stringer with MTV's Web site needs help with a story idea. He is supposed to do a story about a local musical scandal, so if you know of something, let him know. You can see his full posting on the Columbusmusic.com message board.
Horns has written a story about Silo The Huskie and Derailleur Records in his past.
SHOWS OF NOTE

June 20-Quadrajets/The Bell Rays/Fireballs of Freedom @ Little Brother's
June 21-Jimmie Dale Gilmore @ Capitol Theatre
June 21-Poison/Cinderella/Dokken/Slaughter @ Polaris Ampitheatre
June 23-Steve Miller Band/Gov't Mule @ Polaris Ampitheatre
June 26-Marky Ramone and the Intruders/A Planet for Texas/Jacolopes @ Bernie's
June 26-Blonde Redhead/Di Di Mao @ Little Brother's
June 27-Allman Brothers Band/Hot Tuna @ Polaris Ampitheatre
June 27-Mendosa Line/SuperXXman/Tiara @ Bernie's
June 27-Richard Buckner @ Little Brother's
That's all for now, see ya next week.
OHIO MUSICIAN MAGAZINE DEBUTS
The first issue of Ohio Musician Magazine went live Monday, June, 19, 2000. The free online magazine is provided to give musicians, entertainers, producers and recording professionals a publication that is informative and interesting.
TIARA INTERVIEW
There's a new interview up in the current features section. Tiara discusses with Cringe how the band formed, their recent CD, Again Cast In, and the subsequent tour.
- Joel
---
Tuesday, June 13, 2000
LE TIGRE AT WEXNER CENTER
Le Tigre will perform at 7 p.m., June 16 at the Wexner Center. The trio, featuring ex-Bikini Kill member Kathleen Hanna, will also discuss their various do-it-yourself projects.
The show is part of The Church of What's Happening Now exhibit. The exhibit is a multimedia mix of video and audiotapes, books, magazines, and occasionally live music.
The performances are included with gallery admission. Call 292-3535 for tickets.
JOHNSON BROTHERS UPDATE
The Johnson Brothers have not broken up or moved to Los Angeles, as was believed. In fact, they have finished a new E.P., are looking for a new name, and are playing some upcoming shows in our little Cowtown. Here's where you can see them:
June 17 w/ JOHNNY LANG @ The Brewery District Pavilion
July 1 @ COMFEST (6:30 pm)
July 17 w/ Matthew Sweet @ Easton (tentative)
QUARKSPACE ON MAGNET SAMPLER
Columbus's Quarkspace has a song on the latest Magnet Magazine New Music Sampler. The song, "She Has," is included on the disk including in the issue with the Flaming Lips on the cover.
Quarkspace also got a nice little story on space.com. Check it out at http://www.space.com/sciencefiction/sonic_space_quarkspace_000607.html
SUMMER SOUL 2000 FESTIVAL
The Summer Soul 2000 Festival is June 16 and 17 at the Sunshine Daydream Music Festival Campground in West Virginia.
This year's performers are Jim Miller Band, Fat Apple, John Mullins Band, Fungus, The Grinning Mob, Sultans of Bing, Peach Melba, MacGregor, Stewed Mulligan, Tribe of Ben, Sporadic, Jello Jhinx, and Somatose
Tickets are $18 presale or $25 at the gate.
SHOWS OF NOTE

June 14 - Joshua Redman Quartet at Capitol Theatre
June 16 - The Legendary Pink Dots at Little Brother's
June 17 - Cowslingers/Johnny Rebel Band at Bernie's
June 17 - Johnny Lang at Bill Davis Stadium
June 18 - Jimmie Dale Gilmore at Capitol Theatre
June 19 - Rebirth Brass Band/New Basics Brass Band at Little Brother's
June 19, 20 - Dave Matthews Band/Me'Shell N'Degeocello at Polaris Amphitheatre
June 21 - MP3.com showcase featuring Emily Richards/Bryan Kelley/Fred Haring/Jobu at Little Brother's
That's all for now, see ya next week.
ZAPRUDER LIVE
Zapruder Red, an electronic-oriented side project of Orchestraville drummer Keith Hanlon's, is about to break into the real world. The largely virtual solo studio project is putting together a band of all-stars for some live performances.
AURAL INNOVATIONS IX
The 9th issue of Aural Innovations: The Global Source For Space Rock Exploration is now online. Since January 1998 Aural Innovations has covered space rock, psychedelia, and related electronic music. This first web-based issue includes:
DarXtar interview Part II (with Sören Bengtsson)
Eat Static interview
Artemiy Artemiev / Electroshock Records review and interview
Djam Karet overview
Review of new VDO Studios releases on Tekito Records
Space Fiction and Poetry
Plus loads of reviews!!!
Other AI projects include plans for a streaming RealAudio space rock radio station and a small but growing CD mail order catalog.

REMEMBER BUZZ
Just a reminder that Camp Buzz 7 is this weekend (June 16-18) in Wayne National Forest. Aside from the Columbus bands Silo the Huskie, New Basics Brass Band and Quarkspace, the event features 15 more bands including the Big Wu, Karma To Burn and Ray's Music Exchange.

LITTLE BROTHER'S, TURKS GO DIGITAL
Little Brother's and the New Bomb Turks will be featured in what is being called the World's largest online music event - Digital Club Festival 2000. The July 22-25 fest includes over 30 venues and over 200 acts with every show being available online at www.digitalclubnetwork.com:
Some of the Acts:
blink-182 , Ben Folds Five, Widespread Panic, Sonic Youth, Acoustic Vaudeville featuring Aimee Mann and Michael Penn, Medeski, Martin &Wood, Patti Smith, Wilco, Yo La Tengo, Superchunk, Throwing Muses, Static X, Steve Earle , Spacehog, Southern Culture on the Skids , Richard Thompson, Koko Taylor, Kittie, Kings X , Jefferson Starship, Govıt Mule, El Vez, 2 Skinnee Js, Free Heat (Featuring Jim Reid and Ben Lurie of The Jesus and Mary Chain), Kottonmouth Kings , Paw, X and New Bomb Turks.


The Venues:
328 Performance Hall - Nashville, TN; 40 Watt Club - Athens, GA; 7th Street Entry - Minneapolis, MN; 9:30 Club - Washington, DC; Arlene Grocery - New York, NY; Belly Up Tavern-Solana Beach, CA; Blind Pig - Ann Arbor, MI; Blue Note - Columbia, MO; Bluebird Theatre - Denver, CO; Bottleneck - Lawrence, KS; Brewery - Raleigh, NC; Brownies - New York, NY; Casbah - San Diego, CA; Catıs Cradle - Chapel Hill, NC; Crowbar - State College, PA; First Avenue - Minneapolis, MN; Granada Theatre - Lawrence, KS; Jimmyıs Music Club - New Orleans; Knitting Factory - Los Angeles, CA; Knitting Factory - New York, NY; Knitting Factory - Los Angeles, CA; Lakeside Lounge - New York, NY; Legends Lounge - Las Vegas, NV; Little Brothers - Columbus, OH; Lupoıs Heartbreak Hotel - Providence, RI; Maxwellıs - Hoboken, NJ; McCabes Guitar Shop - Los Angeles, CA; Metro - Chicago, IL; Ogden Theater - Denver, CO; Peabodyıs Down Under - Cleveland, OH; Ranch Bowl - Omaha, NE; S.O.B.ıs - New York, NY; Smithıs Olde Bar - Atlanta, GA; State Theatre - St. Petersburg, FL; Toads Place - New Haven, CT; Webster Theatre - Hartford, CT;
- Joel
---
Tuesday, June 6, 2000
EIGHTEEN BANDS TO PLAY CAMP BUZZ 7
The 7th annual Camp Buzz Music Festival is June 16-18 at the Wayne National Forest area in Pedro, Ohio. The festival features 18 bands; including national touring acts The Big Wu, Ray's Music Exchange, Karma to Burn, Umphrey's McGee, and Taildragger.
Also on the bill are The Tigerlilies, Fair Verona, The Ryple Band, Big Jim Slade, Funktelligence, Freekbass, Union City All-Stars, Grasshopper Pie, Chiarscuro, Silo the Huskie, New Basics Brass Band, Quarkspace, and The Schaefers. There is also a psychedelic light show by Solar Fire for the headline acts on Friday and Saturday nights.
Music starts at 6pm on Friday until about 4am. Saturday's line-up of 11 bands starts at noon and goes all night long. Tickets are $17.50 in advance through at www.campbuzz.com and www.SeeUThere.com. Day of show tickets will be $20.00 for the entire weekend includes Parking is $5.
ORIGINAL ONIONS ALBUM RELEASED
The Original Onions, Columbus' premier surf-rockers, have released their debut CD "Grill Skills." It's available now from their web site, http://www.originalonions.com. It can be ordered via a secure form using Visa, Mastercard, Discover, and American Express.
The disc features 15 tracks recorded over the course of 1999 in their practice space.
FREE WALNUT BROTHERS ALBUMS
Experimental rock/folk/blues band Walnut Brothers will record a personalized album for the first ten people to contact them. In order to get the personalized cassette, email Nick Turkas at [email protected] and give your name (so it can be personalized). Then pick the album up at the Walnut Brothers show 10 p.m., June 11 at the High 5.
SHOWS OF NOTE

June 6 - The Woggles/Golden/Calibos/Galactic Heroes at Bernie's
June 6 - Asylum Street Speakers/Ukelele Man at Little Brother's
June 7 - The Blacks/Grafton/Kosher Spears at Bernie's
June 8 - Scrawl/The Dishes/Este Lauder at Bernie's
June 9 - New Band Showcase Night featuring The Kingrods/Behemouth/Auger at Bernie's
June 12 - The Skatalites/Fenster at Little Brother's
That's all for now, see ya next week.
WHORE BEATS IT
Matt "El Gato" Goodwin, drummer for Pat Dull & the Media Whores, has up and quit his cattin' around in Cowtown to partake of the California lifestyle. Milan "Right On" Karcic, the two timing guitarist for Salt Horse, will be taking on the Whore beating. Already a moonlighting Media Whore in his own right, Milan played drums with the Media Whores during Matt's previous wanderlust tour with Midway. In fact, that's Milan on the back of the Whores 1999 single release It's About Time.
STUDIO SHOWCASE
Leanne M. Studios and the After Dark E-Zine are having their first showcase. Leanne provides free artwork, web design, flyer design and a number of other services for unsigned bands. The show is Saturday, July 22 at High 5 featuring Millenia, Vile, Psycho Scenario, Thumpfluid, Sadistic Vision and Jak Rabid. The bands begin at 8pm.
HIGH 5 411
Speaking of High 5, we have some new email addresses for them:
General Info:

[email protected]


Booking Info:

[email protected]



CHILLER BATTLE OF THE BANDS
The Chiller is hosting a Battle of the Bands with 24 bands competing for cash and prizes, including recording studio time. 4 bands will compete each Saturday (June 10 - July 22) with the winner moving to the final round on July 22. Winners will be chosen based on the judge's scores and fan balloting.
The shows begin at 7:00pm (doors 6pm) and the $4 Admission gives ya the opportunity to vote for yer favorite band. Here's the schedule as it stands now:
June 10 - Last Chance at Tomorrow, the Flotation Walls, the Full Custom Time Bombs, Havina
June 17 - Peep, Fireside Project, Empathy, Breakdown
June 24 - the Roomfull, Shmeernie, Zero, No Outlet
July 8 - Stainless Mind, Down In Front, LYLO, Mister Earl
July 15 - Basement, Shallow Grave, Redline, 3rd Contact
July 22 - Finals
- Joel
Tuesday, May 30, 2000
COMFEST STAGE SCHEDULES ANNOUNCED
The Community Festival's stage schedules have been announced. This year's ComFest takes place June 30 to July 2 at Goodale Park.
On the Bozo stage, Watershed (10 p.m.) closes Friday, Fenster (10 p.m.) closes Saturday, and the Hoodoo Soul Band (9:30 p.m.) closes Sunday. On the Gazebo stage, the New Basics Brass Band (10 p.m.) closes Friday, Dream 17 with Willie Phoenix (10 p.m.) closes Saturday, and Wolfgang Parker (9 p.m.) closes Sunday. On the Poplar Stage, Sister Flow (9:45 p.m.) closes Friday, Jive Turkeys (9:45 p.m.) closes Saturday, and Marcy Mays and Sue Harshe (9:25 p.m.) closes Sunday.
Other notables during the festival include Big Sandy and His Fly-Rite Boys at 5:40 p.m. Sunday on the Bozo stage, Tim Easton at 6:30 Friday on the Poplar stage, The Johnson Brothers at 6:30 Saturday on the Bozo stage, Howlin' Maggie at 8:50 on Saturday on the Bozo stage, Silo the Huskie at 7:00 on Sunday on the Gazebo stage, and The Circus of Cool at 5:20 on Friday and 6:30 Saturday on the Jazz stage.
A complete schedule can be found at www.comfest.com. Programs will be available starting June 2.
SUPERSUCKERS AT BERNIE'S
The Supersuckers are coming June 1 to Bernie's. Tickets are $10, and the doors open at 7 p.m. Be warned, gates are limited to about 250 people, so get there early. Also on the bill are Los Infernos and Furious 4.
Tony Painter said that the Supersuckers agent called him because "Bernie's has a reputation for being a good place for punk rock." He said security will be beefed up to protect the bands and the crowds.
Also coming to Bernie's in the near future are the Groovie Ghoulies on July 17, the Queers on July 26, and possibly Jets to Brazil on June 24.
BLATANT FINGER FINISHES RECORD
Blatant Finger full length CD, Sit & Spin, is currently being manufactured at Oasis Ltd.; and will be released in mid-June.
The CD was recorded at Workbook Studios. The first single, "Square Peg," can be sampled at www.mp3.com or the band's web site: www.angelfire.com/oh/theluvmunkey. The song is also featured on Workbook Studio's Proud Like Parents compilation.
COLUMBUSMUSIC.COM SHOWCASE
The folks behind local Internet site Columbusmusic.com will be hosting a showcase June 2 at Little Brother's.
The showcase features The MoonDance Experiment, Woosley Band, The Stepford Five, and Fletch. The bands playing at The ColumbusMusic.com showcase have been some of the most popular downloads from the site.
Doors open at 8 p.m. and tickets are $5 at the door.
SHOWS OF NOTE

May 30 - Solex/Planes Mistaken for Stars/Lumia at Bernie's
May 31 - Juliana Hatfield at Little Brother's
May 31 - The Figgs/Lost Episodes at Bernie's
June 1 - L7/The Black Halos/Two Ton Boa at Little Brother's
June 6 - Woggles/Golden/Calibos/Galactic Heroes at Bernie's
That's all for now, see ya next week.




PIRATE RADIO LOUNGE
Evolution Controlled Creations' Grootnik P. Bargelights now hosts a regular radio show on 91.5 FM in Columbus, a low-power FM station. Tune in each Wednesday night after 8pm to 91.5 FM to enjoy a curious blend of lounge, techno, collage, and strange thrift store records. Since the station's signal is pretty low, you'll probably have to fiddle with your radio antennae a bit. The best reception is in Clintonville but it's been picked up as far away as Easton, so if you're on the north side of Columbus you probably have a chance of picking this up.

- The Evolution Control Committee




PMM COMPS
Pretty Mighty Mighty has cuts on 3 compilation CDs on the way ... One from Athens Music Network featuring the new tune, "Black Jack Mastered." Another on Project Mainstream Records benefitting the worldwide projects of CARE and World Vision. And last but not least, a tune on a Round Circle Records comp.

CAMP BUZZ 7
Camp Buzz 7 on June 16-18 in Wayne National Forest will feature 3 of Columbus area's best bands: Silo the Huskie, New Basics Brass Band and Quarkspace plus 15 more great bands including the Big Wu, Karma To Burn and Ray's Music Exchange. Check out www.campbuzz.com for complete details.

CHRIS WILSON KILLED IN CAR ACCIDENT
I just found this out today and don't have any real details. Many of you may remember Chris as a guitarist/vocalist for Monster Truck 005 which rrrawked throughout most of the 1990s.

- Joel



---
Tuesday, May 23, 2000
QUARKSTOCK 2000
Quarkstock 2000 is May 26 and 27 at Ruby Tuesdays (1978 Summit St.). This year's bands are Alien Planetscape, Architectural Metaphor, Born to Go, Dark Aether Project, Escapade, French TB, Quarkspace, and Tombstone Valentine. Lights are being run by Solar Fire Light Show.
Tickets are $20 for the weekend, $12 for one day.
STEVE'S STORAGE SHED SHINDIG
A huge underground party is happening July 22 at Columbus Recreational Storage. Steve's Storage Shed Shindig will feature eight bands, plus free food and beverages.
Admission is $10.
The promoters are currently looking for bands and volunteers (cooking, security, miscellaneous help). Each band will get a one-hour time slot, plus a guest list.
Check out the web site at http://shindig.geekempire.com for more future information.
FENSTER UPDATE
Fenster is in the studio recording its second release. The five-song EP is scheduled to hit stores in late October. Also, the Fenster message board has just been added to the web site. You can check it out at www.fensterband.com.
LEAHFEST II
The second annual Leahfest is June 3rd and 4th at Fran Bar Park in Pataskala.
This year's featured performers are Acoustic Circus, Adam Schlenker Band, The Big Creak, Bob Sauls, Creatures of Habit, Father Time and the Fun Factory Hens, Joel Mathers Project, Modern Art, Motuba, New London, Pocket Fisherman, Pride South, R.J. Cowdery, Spell Bound, Strictly Instinct, Tim Burrows & Co., and Terry C.
Tickets are $20 for the weekend.
SHOWS OF NOTE

That's all for now, see ya next week.
---
Tuesday, May 16, 2000
SPRINGFEST 2000
The line-up for the third annual Springfest has been announced. The festival takes place on May 19th. Here's the line-up:
Both stages are free to attend and music starts at 5pm.
HAPPY B-DAY DON B.
May 24 is Don B.'s birthday. You might know Don from his renderings of "Batman"; "Louie, Louie"; and "Play That Funky Music White Boy" at too many Columbus shows to mention.
Bernie's is helping Don celebrate his birthday by throwing him a bash. Featured on the bill are Black Love, The Spider Friendz, The Bedrockers, The Fuz, NBT, A Planet for Texas, and The Kingrods.
DIAPHRAGM RECORDS RELEASE WEEKEND
The line-up for The Diaphragm Records weekend at Bernie's has been set.
The weekend is celebrating the release of the new A Planet For Texas CD, and the recent Black Love/The Creeps split 7". Both records will be on sale.
STUDIO 35 NO MORE?
Listen closely, according to John Conti, Studio 35 may be forced to permanently close its doors this coming fall
On the movie theater's web site, Conti says that attendance has fallen drastically during the past year and unless they can make a dramatic recovery over the next couple of months, they will be forced to close.
So, go see a movie. Taxi Driver, American Psycho, and 28 Days are playing this week. The theater is also the current home to The Rocky Horror Picture Show featuring a live cast.
SHOWS OF NOTE

May 17-20 Little Brother's Third Anniversary Celebration
May 17 Henry The Eighths/The Bedrockers,/American Cock Tease at Bernie's
May 18 Aislers Set/Tiara/Death Cab For Cutie at Bernie's
May 20 Broken Gospel Circle Deluxe/Whiteouts at Bernies
May 22 Ex-Girl/Sara Dougher/Gilmore at Bernie's
May 24 Magnetic Fields at Alrosa Villa
That's all for now, see ya next week.
NERAK ENTERTAINMENT
A new online local music outlet and management group debuted this last week. Nerak Entertainment (http://www.nerakentgroup.com/) already represents The Pocket Fishermen, Green Sky Grey, Jeff Gurney, Glitch and TV Yellow. Nerak (that's right, Karen backwards) also has plans for contests, news, schedules, links to band sponsors, audio/video Webcasts, online ordering and more.
COMFEST COMFEST BOOTH
The Comfest is in search of more merchandise from local performers, dancers & musicians at the Comfest Booth. Yeah, Comfest gets a small percentage, but it is an easy and central way to display and sell yer merchandise all through Comfest without being strapped to yer merchandise or a booth.
See http://comfest.com/booth_home.htm or contact [email protected] for more info.
- Joel
---
Tuesday, May 9, 2000
THE TERRIBLE THREES
Little Brother's is celebrating its third anniversary May 17-20. May 17 features Pop Quiz and The Kingrods; May 18 is the Diva-a-Thon; May 19 features Bob City, The Jive Turkeys, Salthorse, A Planet for Texas, and Broken Circle Gospel Deluxe, and May 20 features Hensley Sturgis, The Sovines, Johnny Rebel, and Little Brother's owner Dan Dougan.
QUARKSPACE ON SPACEROCK COMPILATION CD
Quarkspace are finishing up a song for an upcoming compilation CD on Italy's Black Widow records. The CD features spacerock bands from all over the world doing music inspired by classic sci-fi movies. Quarkspace's piece is inspired by the movie Soylent Green.
Some of the other bands on the CD include Hawkwind and Architectual Metaphor. ArcMet is playing with Quarkspace at Quarkstock 2000, May 27 and 28 at Ruby Tuesday.
GUINEA WORMS CD RELEASE
Local hipsters The Guinea Worms have released an album of their quirky pop rock. The band released the album at their May 5 Bernie's show with The Cheater Slicks and Flipping Hades. If you didn't pick it up there, head down to your favorite record store and snatch one up before they're gone.
PROMOWEST SHOWCASE
PromoWest is sponsoring the Spring showcase on Saturday May 20th at Newport Music Hall. The showcase features The Roomful, The Big Creak, Ember 8, and The Emperors of Bad Luck.
The tickets are $5 and are available now through Ticketmaster or at the Newport Box Office. Tickets will be $7 the day of the show.
COMFEST KID'S BOOTH MEETING
There is a planning meeting at 7 p.m. on Thursday May 11 for anyone interested in volunteering at the Kid's Art Space at the Community Festival. The meeting will be held at the ACME Art Co. (1129 North High Street).
SHOWS OF NOTE

May 11 at Little Brother's - Paul Bearer's Birthday Bash with Kid Congo Powers and Pink Monkey Birds
May 15 at Bernie's - Essex Green with The Cusaks
That's all for now, see ya next week.
---
Tuesday, May 2, 2000
THE BEST PART OF BREAKING UP
Pat Dull informed me that there's a new Break-Up! Records compilation out. The album, Break-Up! Records' Guide to Entertaining (The Best Part of Breaking Up!) compiles the best tracks from the SOLD-OUT 7-inch singles of the label, plus rare and/or previously unreleased tracks from each band.
Several local bands are featured on the CD, including Pat Dull and his Media Whores, The Pop Quiz, 84 Nash, and The Marbles. Also on the disc are The Heartdrops (New York City), Big Hello (Chicago), Dirt Bike Annie (New York City), Kung Fu Monkeys (New York City), and The Revelers (Cleveland).
A CD Release Party is being held May 12-13 at The High Five. Here's the lineup:
Friday, May 12
84 Nash
The Marbles
Pat Dull and his Media Whores
The Pop Quiz


Saturday, May 13
Kung Fu Monkeys
Dirt Bike Annie
Big Hello
The Heartdrops
Doors open at 9 PM, and cover is $5 each night.
DIAPHRAGM RELEASES 7"
The new Black Love/The Creeps split 7-inch is now available from Diaphragm Records. Diaphragm Records Weekend is May 26-27 at Bernie's. They'll be celebrating this release, as well as the new A Planet For Texas CD, which will be released in mid-May.
COMFEST UPDATE
Anna Paolucci encourages bands that have played ComFest in the past four years to sell their merchandise at the ComFest booth. Bands can also do their volunteer shifts at the booth. For more information, check out the ComFest Web site.
There is also a correction to the logo contest winner's name. Tracey Pearson was the winner of the contest.
SUSANS COVER ART CONTEST
The Susans CD Cover Art - CD Project 2000 contest is under way. The band has finished the recording for their new CD, which is going to be released at the end of the summer.
Now, they are turning to their fans to supply the cover art. Check out their Web site, http://www.alpha2.com/the-susans, for three possibilities for the title, a list of songs, where to send the art, how large the art can be, and the deadline for submissions.
The next Susans show is May 5 at the Highbeck Tavern.
SHOWS OF NOTE

May 2 - Feminist Action Collective Benefit featuring Gilmore Tammy and Eileen Motok at Little Brother's
May 3 - Willie Nelson at Veterans Memorial
May 4 - NRBQ at Bernie's
May 6 - Poem Rocket with My Uncle Wayne at Bernie's
May 8 - Lunachicks at Bernie's
That's all for now, see ya next week.
DEVOSS ON FRONTSTAGE INTERVIEW
Melvin B. Strange of local music e-zine Out of Order will be offering up a series of interviews/articles to Cringe. His first is an interview with CD 101's Jack DeVoss. DeVoss is also the man 101's behind Frontstage.
LOCAL PLAY DEBUTS
For lack of a better, shorter, or more easily decipherable name, I've decided ta call the new radio, web and TV playlists and charts section Local Play (LP fer short). Sorry Will, I had ta read "radioid tvoid tabloid" many times and wait a few days to make sense of it. However I'm not sold on the "LP" name yet, so feel free to make further suggestions. Oh, If you represent an entity that broadcasts local music, please send us updates on locals on yer playlists, in yer charts, in yer studios, etc.
- Joel
---
Tuesday, April 25, 2000
BIGFOOT LIVES!
Here's the scope from David Holm himself. He said that Bigfoot started playing too soon after the baby was born. Consequently, they didn't have enough time to get new material together and got burned out on the old songs.
So, the band took a break. Bill Clark was going to Ohio State, Brad Swiniarski was busy with Bob City, and David and Melanie were busy with the baby.
But, now the break is over and Bigfoot has started practicing again. David and Melanie are busy writing new songs with the goal of putting together a whole new set. They've also got some good reviews for Dark Old Days, most notably from Heckler Magazine and Indie-Music.com.
David said that he had talked to Amy Alwood from The Velveteens about getting a coffeehouse show, but that fell through. He said that he and Melanie might still play some coffeehouse shows, but that Bigfoot should be back on the scene in about two months.
HOOKAHVILLE
This year's Hookahville is May 26-27 at Buckeye Lake Music Center. The line-up is:
Friday
12 p.m. - Gates
5-6:30 p.m. - Deep Banana Blackout
7-9 p.m. - Ratdog
9:15-11 p.m. - Ekoostik Hookah


Saturday
3-4:30 p.m. - David Grisman Quintet
5-6:30 p.m. - Arlo Guthrie
7-11 p.m. - Ekoostik Hookah

Tickets are $50 presale until May 1. Day of show tickets are $60 for Friday and $50 for Saturday. Children 10 and under are admitted free. All tickets include parking, two nights of music, and camping Friday and Saturday.
FLOC BENEFIT
May Day - that's May 1 - benefit for the Farm Labor Organizing Committee at Little Brother's. The show features The Flotation Walls, The Stepford Five, and F**bomb, as well as three high school bands. It's an early show, starting at 7:00.
The FLOC is a group that works for the rights of the working class. The group organized a boycott of the Mt. Olive Pickle Company - Ohio State endorses the company - because of its exploitation of its workers.
FITZAPALOOZA 2000
The line-up for Fitzapolooza 2000 has been announced:
12:15pm - Jackism (Dayton)
1:00 pm - Patrick Murphy (Dayton)
1:45 pm - Switch (Columbus)
3:30 pm - Red Earth (Dayton)
4:45 pm - Escape Velocity (Dayton)
6:00 pm - BlueShag Dog (Dayton)
7:30 pm - Dangerous Groove (South Vienna)
9:00 pm - MonkeyNut (Columbus)
10:15 pm - FitzH2O Project (Springfield)
1:15 pm - Rotten Apple (Springfield)
12:30 am - HotBox (Springfield)
1:45 am - Salvador Deli (Cincinnati)

Fitzapalooza is Saturday, June 10. Gates open at 10 a.m. Admission is $5 per person, plus a $2 parking fee. However, there is a Friday night acoustic jam party and admission is free to those that attend the party and stay the night to see the bands the next day.
SHOWS OF NOTE

April 27 -- Brotherton and Lisa Gaines at Bernie's. This is part of the Schottenstein's Concert Series
April 28 - BR-549 with Tar Box Ramblers at Little Brother's.
April 29 - And You Will Know Us By the Trail of Dead and The Velveteens at Bernie's
May 1 - Flotation Walls, Stepford Five, F**bomb FLOC Benefit at Little Brother's.
That's all for now, see ya next week.
COMFEST UPDATE
It's official, Big Sandy and his Fly-rite Boys will be playing Comfest on Sunday, July 2 at 5PM. Check Big News and other sections of http://www.comfest.com/ for more info and updates.
CRINGE UPDATES
First, I'm gonna try a little experiment. Since there seem to be a growing number of outlets for airplay and Webplay, I've decided to break the semi-regular Local Charters, TV Madness, and other charting and broadcasting information into their own weekly feature. I haven't decided what day of the week, but it should appear within the next few days. Oh, I'm not sure what it's gonna be called either. Any Suggestions?
A new, more interactive contact directory listing tool is just about done. The main goal of this new tool is the long awaited ability to update your band info in place - instead of having to add a completely new, dated listing. Other bonus features will be rolled out as we (errr, I) finish them ... Easy, centralized management of multiple band, venue, media, etc. listings through one login; Setting up http://www.cringe.com/*your_listing* to easily and automatically point either to your Web site or to an auto-generated page on Cringe with your basic listing information. The ability to save and customize favorite links or searches. And there are a bunch of other ideas floating around involving the calendar, message boards and who knows what.
- Joel
---
Tuesday, April 18, 2000
TJSA ALBUM IS OUT
The Thomas Jefferson Slave Apartments records is out now on Bob Pollard and Pete "Manager For Life" Jamison's Rock-A-Thon label. The CD is titled No Old Guy Lo-Fi Cry.
Currently, there is no plan for a reunion tour - I had to ask - but drummer Ted Hattemer said, "I have blocked out the next couple of years just in-case."
PRESTON FURMAN AND SELDOM SCENE
The rumored Preston Furman album is now not coming out on Seldom Scene. Label head Bim Thomas told me last month that the album was ready, but that he had not received the materials to get it to the manufacturing plant. Relations between Thomas and the band have since soured.
No word yet as to when or if the album is coming out.
RED WANTING BLUE CD RELEASE PARTY
Red Wanting Blue is having a CD release party April 28 at the Newport Music Hall. Johnny Socko is also playing.
The album, Model Citizen, is the first release on OK+ Records. The album got a good review over at Out of Order, if you want to hear what people are saying about it.
If you want to know more, check out Red Wanting Blue's web site at www.redwantingblue.com.
WINNING COMFEST LOGO DECIDED
The organizers of the Community Festival would like to congratulate Tracey Pearson & Greg Krobot. Their piece has been chosen as the Comfest 2000 logo. To see the logo, go to www.egroups.com/files/communityfestival/Graphics/Logo2000.tif.
ComFest would also like to thank all of those who submitted artwork: A. DeLeon, Peggy Sue Evans, C.Shell Franklin, Terry McCaskey, Dennis Gordon, Jayna Wallace, Maria Czerniec, Carrie Killingsworth, Allison Burkirk, Mark Fisher, and Tracia Shaffer.
SHOWS OF NOTE

4/20 Melvins at Little Brother's
4/20 Lois with Tara Jane O'Neill and Gilmore Tammy at Bernie's
4/25 Up On End (ex-Jawbox member) with Novac and F**bomb (featuring yours truly) at Bernie's
That's all for now, see ya next week.
---
Tuesday, April 11, 2000
SILO THE HUSKIE AT NEMO 2000
Columbus's Silo the Huskie and Cincinati's Rockets to Mars have been selected to play in NEMO 2000. Held in Boston, the event is to showcase signed and unsigned bands from the Midwest and East coast.
Silo will be flying out on April 14th to play that evening with Rockets to Mars at the Middle East Upstairs.
JERK WATER JIVE ON WARPED TOUR
Jerk Water Jive has been confirmed to make an appearance at the July 13 Cleveland stop of the 2000 Van's Warped Tour. Green Day, Mighty Mighty Bosstones, NoFX, Long Beach Dub All-Stars are the featured acts on this year's tour.
In other news, "Closet Ho" - from the band's CD Prick Up Your Ears - is currently the #6 ska song on mp3.com's charts.
OUT OF ORDER UPDATE
You can talk live to Melvin Strange over at Out of Order 4:30 to 5:30 p.m. every Tuesday. Here's a couple of things you can discuss with him. The site has recently added a more complete list of radio stations around Ohio and a listing of summer festivals around the Buckeye State. The address for Out of Order is: http://my.ohio.voyager.net/~mward/outoforder.html.
ALIVE DEADLINE NEARS
A little reminder that Columbus Alive is compiling a local music guide. The deadline for listings is April 14. The Alive's address is 17 Brickel Street; Columbus, Ohio 43215. The form can also be faxed to 221-2456. For more information, call 221-2449.
SHOWS OF NOTE

That's all for now, see ya next week.
WILLIE OUT
Last week I mentioned Willie Phoenix's new single, "Gasoline." The tune was number three request at CD101 last week. A 2-disc set from Dream17 featuring "Gasoline" is due out next week. Yeah, I think it probably tied in nicely with the big Gas Out over the weekend ...
GAS OUT
I wouldn't normally include such commentary here, but since I got too many messages concerning the Gas Out this last weekend via various local music patrons, I feel a bit compelled. A show of solidarity is nice and all, but why not do something that can actually help? Walk, bike, bus or at least carpool ya auto enslaved gasoholics. OK, I'll stop preaching now.
COMFEST DEADLINE
The deadline for Comfest Band Applications to be looked at is May 1. Applications are already being reviewed so get them in as soon as possible. Applications are available at Monkeys Retreat, 1190 N High just south of 5th or online at http://www.comfest.com/bandapp.html.
- Joel
---
Tuesday, April 4, 2000
COMFEST 2000 UPDATE
The deadline for the Community Festival logo contest has been extended until April 6. Coincidentally, that's the next meeting. All meetings are held at the Roy G. Biv gallery (997 N. High St.) at 7:30 p.m.
Performance Applications for bands are available at Monkey's Retreat - 1190 N. High St. - and may also be available at Bernie's Distillery, Columbus Percussion Center, Dick's Den, Little Brother's, Sam Ash, and Sweetwater Music. Applications are also available on the ComFest Web site - www.comfest.com. Applications must be dropped off at Monkey's Retreat, or mailed to 1202 N. High St. Columbus, OH 43201, by May 1st.
LOOKING FOR BIGFOOT
Local roots rockers - and quite possibly my favorite band for anyone who cares - Bigfoot are taking a little break. As you may know, David and Melanie have a 13-month old girl that, according to David, "Makes scheduling everything from shows to a simple practice kind of a trick."
He said that, "We all want to keep moving forward and are just trying to figure out exactly what form this may take." We'll keep you posted.
On a related note, drummer Brad Swiniarski is finishing up a solo album for Derailleur Records. Derailleur head Brad Liebling said that the album is definitely happening, but there are no details on it yet. Again, we'll keep you posted.
NEWPORT RENOVATION
According to Scott Steinecker at PromoWest, the Newport Music Hall is getting a new sound system. Air conditioning is also being put into the building, which should come as a relief to anyone who has ever seen a show there in the summer.
PromoWest also has signed a 12 year contract with owners of the Newport Music Hall to keep it as a music venue into the next decade.
RIDGEFEST 2000
Ridgefest 2000 is Friday, April 28th through Sunday, April 30th in Portsmouth, Ohio. This year's line-up is:

Music starts at 5:00 p.m. on each day. Tickets for all 3 days are $8.00 and camping is available. For more information, including directions, go to the Ridgefest website - http://community.webtv.net/Pariah13/RIDGEFEST2000.
OLDFIELD'S ON HIGH LOOKING FOR BANDS
Oldfield's has slots available for local bands to perform. They are booking weekdays (Tuesdays and Wednesdays). The bar is an excellent venue for live shows and has an in-house sound system and sound man.
If you are interested, email [email protected] with the following info, as applicable: band name, phone number, email address, contact person, type of music, any Web site/MP3 addresses, etc.
SHOWS OF NOTE

April 5 - Bad Livers and Damnation, TX at Little Brother's
April 7 - Poster Children/Bygones at Bernie's
April 8 - The return of Tiara, with Papas Fritas and NYMB at Bernie's
April 11 - Cat Power with Marcy Mays and Gilmore Tamny at Little Brother's
That's all for now, see ya next week.
BOB CD
Bob City, currently on the road opening for Nashville Pussy, recently completed mixing for its upcoming Derailleur Records CD release. No official release date has been set, but look for it in stores before summer.
BAREFOOT JUBILEE
Gotta psychedelic bluegrass, rock and country groove fetish? Try the new band of familiar names and faces, Barefoot Jubilee. The band includes bassist Mark Allen (Local Color, Shady Grove), guitarist Tim Ward (also in Shady Grove), mandolinist Tim Van Hook and fiddler Dan Cade (yep, Shady Grove again and some Ekoostik Hookah cameos).
LOCAL CHARTERS
Here are the recent local charters and major playlist additions on The Underground:
| 4/3 | 3/27 | Artist | Title | Label |
| --- | --- | --- | --- | --- |
| 2 | 1 | Guided By Voices | Hold On Hope EP | TVT |
| 7 | 7 | Lone Catalysts | Politix | B.U.K.A. |
| - | 27 | Swearing At Motorists | More Songs From The Mellow | Secretlycanadien |
| Add | - | Thomas Jefferson Slave Apts. | No Old Guy Lo-fi Cry | Rockathon |
| Add | - | Lab Partners | S/T | Theory |
Here are the locals played on CD 101's Independent Playground (Sunday nights - Midnight to 2 am):
March 26, 2000
Tiara - "Washington"
Thomas Jefferson Slave Apartments - "Internet Is Just Bad Pot"
Sink To See - "Polar"
Blue Collar Robot - "Faces In The Crowd"
Guided By Voices - "Cut Out Witch"


April 2, 2000
Betaroric - Kid Dyn-o-mite
Sink To See - Polar
Tiara - It's A Message
Superstar Rookie - I Think I Think
Aloha - I Never Use The Shoreway
CD101 has also already added Willie Phoenix's "Gasoline" from his forthcoming CD with Dream17.
- Joel
TV MADNESS
LATE SHOW WITH DAVID LETTERMAN, CBS
Mo 4/3 - Joni Mitchell
Tu 4/4 - Lou Reed
Fr 4/7 -Faith Hill
We 4/12 - Pearl Jam
Th 4/13 - Willie Nelson


THE TONIGHT SHOW WITH JAY LENO, NBC
Mo 4/3 -Catatonia
Tu 4/4 - 'N Sync
We 4/5 - Goo Goo Dolls
Mo 4/10 - Oasis
Tu 4/11 - Patti Smith
We 4/12 - No Doubt
Th 4/13 - Sarah McLachlan


LATE LATE SHOW WITH CRAIG KILBORN, CBS
Th 4/13 - Fishbone


LATE NIGHT WITH CONAN O'BRIEN, NBC
Tu 4/4 - Foo Fighters
Th 4/6 - Christina Aguilera
Fr 4/7 - No Doubt
Tu 4/11 - Stereophonics


MAD TV, FOX
Sa 4/8 - Creed


SATURDAY NIGHT LIVE, NBC
Sa 4/8 - Christina Aguilera


SATURDAY NIGHT LIVE, Comedy Central (reruns)
Mo 4/3 1 PM - Morrisey (1992-'93)
Mo 4/3 6 PM - Eric Clapton (1994-'95)
Mo 4/3 Midnight - World Party (1990-'91)
Tu 4/4 1 PM - Neil Young (1992-'93)
Tu 4/4 6 PM - Bonnie Raitt (1994-'95)
Tu 4/4 Midnight - Elvis Costello (1991-'92)
We 4/5 1 PM - Black Crowes (1992-'93)
We 4/5 6 PM - R.E.M. (1994-'95)
We 4/5 Midnight - Whitney Houston (1990-'91)
Th 4/6 1 PM - Bon Jovi (1992-'93)
Th 4/6 6 PM - Tom Petty (1994-95)
Th 4/6 Midnight - Robbie Robertson (1991-'92)
Fr 4/7 1 PM - Madonna (1992-'93)
Fr 4/7 6 PM - Beastie Boys (1994-'95) Joycelyn
Fr 4/7 10 PM - Jamiroquai (1997-'98)
Fr 4/7 11 PM - Ben Folds Five (1997-'98)
Sa 4/8 Noon - Sinead O'Connor (1992-'93)
Sa 4/8 1 PM - Vanessa Williams (1991-'92)
Sa 4/8 4 PM - Salt-N-Pepa (1993-'94)

- pat dull

---
Tuesday, March 28, 2000

NEW BOMB TURKS UPDATE
After their March 25 show at Columbus's MadLab, the New Bomb Turks are gearing up for a European tour. The tour kicks off April 13 in Brighton, England. The tour is in support on The Blind Run EP, which is being released through Epitaph Europe. For stateside fans, the album will only be available as an import.

SILO THE HUSKIE SIGNS
Silo the Huskie has just signed a one record deal with Headhunter/Cargo Records out of San Diego. The contract re-issues Silo's 1999 release Fight with new artwork and remastering. The CD has been cut down to 12 tracks - the orignial CD had 16. The re-release is slated for mid-May.

Pending sales and touring, Headhunter/Cargo will have the option to pick up Silo's next record. The next Silo show is Saturday, April 22nd at The High Five.

Splitter's Heaven
Them Wranch and Bob City have teamed up to record a split 7" for Burnt Sienna Records. The two song release - "Now That You're Gone" by Them Wranch and "Giggy Bruford" by Bob City - was released March 17.

According to Tony Painter, Burnt Sienna will continue to "put out good punk rock on vinyl and some CD compilations." He is working on a distribution deal for the label.

SCHOTT AT BERNIE'S
Officials at the Schottenstein Center approached Tony Painter about putting on some shows at Bernie's. They wanted to put some bands into Bernie's, typically local and regional college rock acts which will slowly grow into larger national acts.

He said that the series is a vehicle for both of us to attract more college oriented students to Bernie's and the Schott for concerts and live entertainment activity.

BENEFIT CONCERT/RELEASE PARTY
The release party for the virtual CD compilation Proud Like Parents is April 22 at Little Brother's. The compilation features 15 tracks from recent projects recorded at Workbook Studio.

The compilation is only available as a DAM cd from mp3.com. Computers will be online at the show to browse music Web sites and to order the disc. Proceeds from the night will go to the Wellness Community, a cancer patient resource and support organization in Clintonville.

That's all for now, see ya next week.


DIGITALCITY COLUMBUS
AOL/DigitalCity is looking to increase its coverage of the Columbus music scene. They're looking for press kits, bios, write-ups about bands playing around town. They're also accepting CDs for review and feedback. Email

[email protected]

for more info.

- Joel



---
Tuesday, March 21, 2000
THE END OF SCRAWL AS WE KNOW IT
Scrawl sent Dana Marshall out in style March 16 at Little Brother's. Scrawl played two sets, wrapping around a set by a reunited Girly Machine (Dana's first band). So what's next for the band? Dana's moving to Sweden, while Sue Harshe and Marcy Mays are going to continue Scrawl. They are going to record with three or four drummers and see what happens.
NEW BAND ALERT
J.D. Dallas, guitarist for the Media Whores, has added a new band to his credit. The rest of the Kingrods is Kevin King (Silo the Huskie) on lead guitar, Johnny Rare (ex-Dogrocket) on bass, and Mike E. Murder on drums.
Dallas says that their mission is to single-handedly save Columbus Rock from the indie/emo pretty boys/girls network of lightweights. Their first show is Friday, March 24 at High Five with Salt Horse and Bob City.
FORMER HAIRY PATT BAND MEMBER RESURFACES
Former Hairy Patt member Jason Drenik has put together a new band, Blood on the Rocket Launcher, in sunny Los Angeles. You can check out the band at their website, http://www.mp3.com/BOTRL.
PUTTING IT BACK IN THEIR PANTS #6
The next "Putting It Back in Their Pants" Fest (this is #6) is March 23 at Bernie's. The line-up this time around is:
Neal Schmitt (Pretty Mighty Mighty)
Josh Kaiser (Jive Turkeys)
Brad Swiniarski (Bob City/Bigfoot)

Diamond Ike Midnight (A Planet For Texas)
Tera Stockdale (Di Di Mao)
Matt Leaver (Tiara)
Bryan Myers (Templeton)
Jon Chinn (Pretty Mighty Mighty)
Dave Vauble (The Randys)
Another show is being scheduled for May. If you would like to be included in the line-up, contact Jon Chinn at [email protected].
SHOWS OF NOTE

March 24 - Johnny Rebel (ex-Th' Flyin' Saucers) at Little Brother's
March 24 - Guided By Voices (or Guided By Beers, whichever is more appropriate) at the Alrosa Villa
March 25 - Promise Ring/Pele/Superstar Rookie at Bernie's. This is an all ages show.
March 28 - Yo La Tengo/Quickspace at Little Brother's. I believe that Yo La Tengo was the first band to play Little Brother's.
That's all for now, see ya next week.
FLIPPING HADES RETURNS
After a 6-month hiatus Flipping Hades is returning to the stage. Why the break? A line-up change. Taking over for original drummer Bim Thomas is Ben Hamilton (ex-Swivelarm Battlegrip). The new line-up promises a mess of new tunes this Friday, March 24 at Bernie's with The Bravado and My Uncle Wayne.
LOCAL CHARTERS
Here are the locals played on CD 101's Independent Playground (Sunday nights - Midnight to 2 am) for March 12, 2000:
Pat Dull & The Media Whores - Hollycentric
Tiara - Snowmonsters
Betaroric - Rattle

and March 19, 2000:
Betaroric - Kid Dyn-o-mite
Tiara - When There's Nothing
Bigfoot - Rory's Story
Cobra Verde - A Story I Can Sell
Thomas Jefferson Slave Apartments - Internet Is Just Bad Pot
The Floatation Walls - I'm A Bear
The N.s.a. - Suburban Samurai
Pat Dull & The Media Whores - Hollycentric

Here are the recent local charters on The Underground:
| 3/7 | Artist | Title | Label |
| --- | --- | --- | --- |
| 6 | Swearing At Motorists | More Songs From The Mellow Struggle | Secretly Canadien |
SPRING WRANCH CLEANING
Well, it's spring -- time for a new issue of Cringe. The old issue has been archived and submissions for the Spring 2000 are now being taken. The first feature of the Spring issue is already up ... An interview with Them Wranch by our new Lowdown man, Chad Painter.
- Joel
---
Tuesday, March 14, 2000
EARWIG UPDATE
If you're like me, you've been wondering what happened to Earwig. Well, here's the story from Lizard McGee.
Justin -- drums -- has been playing with the Jive Turkeys. Right now he is on tour with Tim Easton. Rich -- bass -- has been out of town a lot doing who knows what and working some as the key-grip on a few international and cable movies. Lizard moved to California where he is writing, playing solo shows, and trying to score on some recording opportunities for himself.
Lizard is gearing up to promote the newest Earwig record -- Perfect Past Tense. The one released in Columbus last year was a limited edition, so look for a new album with different artwork on it. Lizard is going to spend some time promoting the record, then come back to Columbus to play some shows and start recording the next record -- which is already written.
CHANGES AT THE BLITZ
Viper is no longer the host of local stuff at 99.7 the Blitz. The new host is named Fat Johnny. He recently interviewed the Stepford Five and had them play a few songs on his show. Melvin B. Strange at Out of Order is going to be posting an interview with Fat Johnny on that site before too long.
OUT OF ORDER
Speaking of Out of Order, the Web site has a new address. The site can now be found at http://my.ohio.voyager.net/~mward/outoforder.html. If you type in the old address, it will just redirect you to the new one.
ROB JOHNSON RETURNS
Local guitarist Rob Johnson's newest band, Magnitude 9, is gearing up for a CD release on Insideout Music. Johnson describes the band as a progressive metal group, similar in style to Dream Theater, Fates Warning, Yngwie Malmsteen, and Queensryche.
THIS WEEK'S SHOWS OF NOTE
The Sheila Divine and The Baxters March 15 at Little Brother's.
Scrawl's last show with Dana Marshall and a Girly Machine reunion also with Dana March 16 at Little Brother's.
Them Wranch's CD release party March 17 at Bernie's.
The Donnas, The Smugglers, The Plus Ones (featuring ex-members of the Mr.T Experience and Screeching Weasel) March 21 at Bernie's.
That's all for now, see ya next week.
ELE-MENTAL ELE-CTRONICA
After talking a bit with a few Ele-mental/Firexit people this last weekend, I've added Ele-mental as the "official" local electronica link on the Cringe home page. Though http://www.cringe.com/electronica has pointed to the Ele-mental site for a while, now it's right up front on the site. We've been discussing working together more for some time now, but nothing has really been established other than building a stronger relationship.
And for a little history ... Ele-mental started out as kinda a concept for a local electronica and gen X arts/literary zine around 1989. And, yes, I was one of the original contributors. However, nothing really took shape until the Web hit a few years later. Now it encompasses many realms of electronica including shows, releases, streaming MP3s, exhibits, essays and more.
LOCAL CHARTERS
Here are the locals played on CD 101's Independent Playground (Sunday nights - Midnight to 2 am) for March 5, 2000:
The Floatation Walls - Heart-flo
Go Evol Shiki! - Why Do Fireflies Die So Young?
Betaroric - Kid Dyn-o-mite
Bigfoot - Rory's Story
Tiara - It's A Message
Tiara - When There's Nothing
Tiara - The Film

CRINGE RADIO UPDATE
In honor of Dana Marshall's going away party, I've put up 2 CDs of his bands on Cringe's 1990's/Oldies streaming MP3 station: Scrawl's Nature Film and Girly Machine's self-titled CD are both up in their entirety.
Also, 3 cuts from Betaroric's 1 2 3 4 5 6 7 8 9 10 11 12 13 were added to the Recent Releases streaming MP3 station.
- Joel
---
Tuesday, March 7, 2000
FAT JACKS BOYCOTT
Here's the scoop. Columbus bar Fat Jack's booked Psycho Scenario, Vile, Millennia, and Run Down for a show on Feb. 12. The bands were given tickets to sell, then told on the night of the show that the bands had to pay for the unsold tickets or everyone who had bought an advance ticket would have to pay a cover charge to get in. After the first band and the p.a. were set up, John, Fat Jacks' booker, and six bouncers told the bands that they had to leave because the show was cancelled.
Then, Season's End was supposed to play the club with a $150 guarantee. The booker said that he would pay the band up front and then get reimbursed from the bar. Then, when the band got to the show, John gave them some of the money, but the band said they wouldn't play the show until they got the full amount. So, John went to the bar owner, who said that he would not back up John's guarantee. Consequently, the band packed up and left.
There is now a boycott of the bar, headed by the band NgiN. It should come as no surprise that both Psycho Scenario and Season's End have joined the boycott.
THE LATEST ON COMFEST
The next meeting for those interested in helping with the Community Festival is March 7. The meetings are at the Roy G. Biv Gallery (997 N. High St) at 7:30 p.m.
For those that haven't heard, this year's edition of Comfest is June 30 to July 2 at Goodale Park. At Comfest, people can sample about 100 different musical acts, fast-food to vegetarian cuisine, good beer, and a street fair full of artisans, community organizations, social activists and merchants who come from the community that the old "hippies" and counter-culture evolved into.
To volunteer, call the Volunteer Hot line at 614-294-4399, or visit the Web site at www.comfest.com.
OUT OF ORDER REDESIGNED
Out of Order is a web site dedicated to informing bands and fans of the music Columbus has to offer. The site has been up for a little over a year -- with some reviews from yours truly -- but has recently undergone a major redesign.
The new Out of Order page is up. Melvin B. Strange, the web site creator, said that there were some problems with the original. The angelfire web space started having mandatory pop up windows on each of their pages, which Melvin and his readers didn't like. The readers also didn't like that the page was not updated enough. He also changed the color scheme to keep the background and icons from taking so long to load and being so distracting.
Melvin plans on having a flash graphic info page up pretty soon. He also plans to have more detailed information on clubs and how to get booked at them including pictures and P.A. specs. He said that the Gig Swap direction is where he is headed. Bands that get a gig swap show through the Out of Order site will have it advertised by Out of Order both on the page and through their e-mail list.
Melvin plans to add new episodes of the Out of Order television show on Community 21 in Columbus this spring.
ORDINARY PEOPLES LEADS PETITION
Hip-hop band Ordinary Peoples is pushing a petition that asks the city of Columbus to install more lighting along the campus section of Pearl Alley. The band is concerned with the amount of crime that takes place in this alley and hopes that installing more lighting will increase pedestrian safety. For more info, check out O.P.'s web site at http://www.ordpeoples.com/.
FREE CD SAMPLER
Columbusmusic.com has a free sampler CD featuring a cut or two by Go Robot, Go!, Templeton, Nude, Throat Culture, Pretty Mighty Mighty, Omnipop, Andy Woodson and Chuck Brown. You should be ale to find the freebies at Used Kids, Singing Dogs, Johnny Go's, Music-Go-Round, Sour Records and Rag-O-Rama.
GIRLY MAN GOING AWAY
The Lowdown has already mentioned that Columbus' favorite alternative daughters, Scrawl, are losing their drummer, Dana. He's off to Sweden to carve wooden canoes ... er, something like that. The going away party is at Little Brother's next Thursday, March 16. Could it be Scrawl's last show? Well, they've weathered a member -- again a drummer -- leaving before, so who knows.
However, the thing that is really exciting me about this show isn't Scrawl at all. Girly Machine, one of my top 10 local faves of all time, is reuniting for the send off too!!! Those of you who go back 4+ years may remember GM as one of the heavy bands often teamed up with Pica Huss, Flapjaks and friends. For those who don't know, GM is/was Bob Petric (Thomas Jefferson Slave Apartment) on guitar, Jeff Plavcan (Lotide Freakwave, Mary Adam 12, Wishyfish, etc.) on bass, Andy Spencer (Stunt Baby) on vocals and, of course, Dana Marshall on drums. Think Metallica, Trower, Pixies, TJSA, Gam, Hendrix and VanHalen anthem rawk. Finally some of ya may see that heavy, powerful side of Dana that just doesn't happen much with Scrawl.
All you "heavy music" fans -- nostalgic or not -- owe it to yourselves to check out Girly Machine. Oh, and Scrawl is playing too. And don't be surprised if I bring this up next week too.
CRINGE STATS
Well, somebody asked me about Cringe stats a few days ago. Since it's been awhile since we've reviewed site stats in the Lowdown, why not share with everyone. So here are the stats for Cringe from February 2000:
	Monthly Totals
	Hits            251132
	Files           209586
	Pages           130988
	Visits          25351

	Daily Averages
	Hits            8659
	Files           7227
	Pages           4516
	Visits          874


What's it mean? I usually pay closest attention to Pages. It gives the best idea of how many full pages have been viewed. A lot of people talk about Hits, but that's a bit bloated because it tends to include graphics and such that are part of a page. Files is similarly bloated. Visits gives an idea of how many unique, separate, non-contiguous visits have been made to the site.

- Joel



---
Check the previous issue for more Lowdowns.
LOWDOWN SUBMISSIONS

Do you have news or information about the local music scene? Let us know here.
Check the previous issue for more Lowdowns.