Previous Issue | Next Issue
Summer 2000


Intro | The Lowdown | Releases | Local Play | Reviews | Features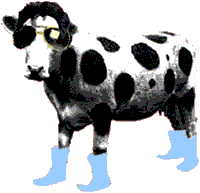 The
Weekly
Lowdown


Submit Lowdown info below or contact:
Pat Dull /

[email protected]



---
Tuesday, November 28, 2000
LITTLE BROTHER'S HOSTS BENEFIT DEC. 14
A benefit show is happening December 14 at Little Brother's. The bands playing are F**bomb, Jerkwater Jive, Stepford Five, Hellbound Truckers, Abracadoobie, Starter George, and Walnut Brothers.
The show benefits two causes. The first is to aid Nicaraguan landmine victims. Miles Meili is taking a truck load of medical supplies, wheelchairs, and prosthetic limbs there in January. The second is to help the Wilson family whose twin daughters were in the plane crash on I-71 last month.
A $5 donation is asked at the door. Show starts at 8 pm.
MARSHALL CRENSHAW COMING TO COWTOWN
Retro-popster Marshall Crenshaw is coming November 30 to Ludlow's. The solo acoustic all ages show starts at 7 pm. Tickets are $15.
Insider tip: Crenshaw is also making a 6 pm appearance at the Virgin Megastore (3695 Townsfair Way). He will play some songs and sign copies of his albums.
CHARITY SHOW AT ALROSA
Jonas and D*fekt are having a free show December 1 at Alrosa Villa. The show is a charity food drive for the homeless. The deal is: bring a canned good or small donation, get in the door.
Non-Zero and Splitfinger - plus the always present TBA - are also on the bill.
SHOWS OF NOTE

11/28 - Hawthorne Effect/Banjo Dave @ Bernie's
11/30 - Marshall Crenshaw @ Ludlow's
12/2 - Them Wranch/Cobra Verde/Greenhornes @ High Five
12/2 - Sawyer Brown @ Palace Theater
That's all for now, see ya next week.
KIDS N KAMP BENEFIT DECEMBER 7
December 7 at Ruby Tuesdays Fulbone, Twin Cam, and The Baxters are donating their time and money to Kids n Kamp.
Kids n Kamp helps kids with cancer go camping, celebrate holidays and just have fun. The organization also provides tutors and councilors to families of children with cancer.
For more information or to make donations:
MCGUFFEY LANE HITS AMAZON
A couple recent live/from the vault releases by McGuffey Lane are doing quite well on Amazon's emerging country artists best sellers:
1. Songs of the First Album
3. Greatest Hits Live and More
The irony is that the band and most of the tunes (all?) are 20 years old - give or take a few. Hmm, just how long does "emerging" take at Amazon?
- Joel
---
LOWDOWN SUBMISSIONS

Do you have news or information about the local music scene? Let us know here.